Sun Moon Yoga studio is a beautiful space with over 1800 square feet devoted to giving the community a peaceful environment for yoga practice, workshops and community gatherings. The space includes a lobby, a kitchenette, and two bathrooms. The main practice room has a wonderful cork floor.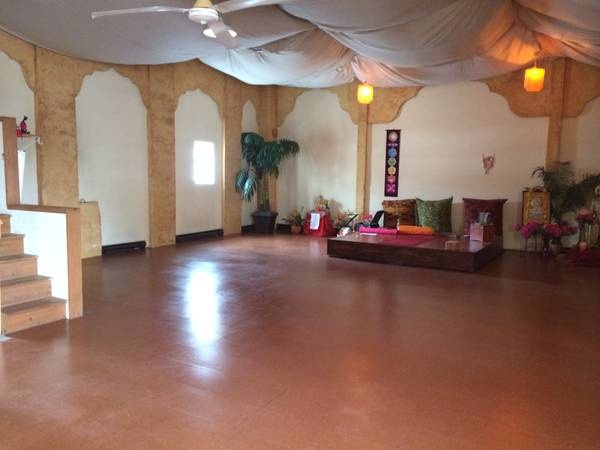 Construction Traffic & Additional Parking
We are located downtown Ann Arbor, a few blocks west of Main Street. The studio is in the same complex as Wild Swan Theatre and Say Cheese! Cheesecakes. We are across from the new YMCA on the Huron Street Side. On- site Parking is available for participants.